As we are settling into being back at school, it is important that we are focusing on our learning but also on taking care of ourselves. We are hugely aware in school this has been a difficult and testing year.
Below are some ideas and suggestions of how you can support and guide your children through any difficult questions and emotions.
What we are learning about….
This term we are learning about Ancient Rome.
The Romans were pioneers of many things that still play a prominent part in 21st-century life. Their most influential inventions include roads, central heating, concrete, newspapers, and the modern calendar.
The Romans enduring legacy can also be seen in the way that we eat. Many of the recipes invented by the Romans were detailed in their famous cookery book "Apicius", and are still enjoyed today. The Roman diet was rich and varied. They lay on large couches while they ate around a low table, and used their fingers to eat the majority of their food. Like us, they generally ate three meals a day:
Breakfast was called "ientaculum".
Lunch was called "prandium".
Dinner was called "cena".
Have a go at baking these yummy Roman cookies!
Ancient Roman Honey Cookies
The Romans loved honey and used it as the main form of sweetener when baking. Ancient Romans served honey cookies to their guests and also ate cookies similar to the ones in this recipe for breakfast.
Recipe makes: 15 cookies

Preparation time: 15 minutes

Cooking time: 20 minutes
Ingredients
300g rice flour or barley flour

120g softened butter

175g honey

2 eggs

½ teaspoon baking powder

¼ teaspoon ground cardamom (optional)

50g sesame seeds
Instructions
Preheat the oven to 180 C or gas mark 4.

Lightly grease a baking tray.

Put the butter and honey into a mixing bowl and beat thoroughly until they are creamy and smooth. If you have an electric mixer, this will speed things up.

Add the eggs to the bowl and mix well.

Now add the flour, baking powder and cardamom, and mix until you have formed a dough.

Roll the dough into small balls and flatten them to about 0.5cm thickness. Alternatively, make the dough into a shape of your choice; the Romans liked to do this.

Put the sesame seeds into a clean bowl and press one side of each cookie into the seeds. You can also use poppy seeds, hemp seeds or ground almonds in place of the sesame seeds.

Place the cookies onto the baking tray, with the sesame seed side facing up.

Bake for 20 minutes, or until golden brown.

Cool and serve.
In science Year 4 are learning about electricity. We are investigating how electricity is made and how different appliances work. We have had great fun investigating how a to light-up a bulb building a simple circuit.
We are also looking at electrical safety and how to keep ourselves and our homes safe.
https://www.bbc.co.uk/bitesize/topics/zj44jxs
https://www.bbc.co.uk/teach/terrific-scientific
Learn how a flashlight works…
https://www.youtube.com/watch?v=HOFp8bHTN30
In English we are studying the beautiful book The Whale by Vita Munroe. This is a picture book story of two children on a quest of discovery.
We have been learning to add excitement and interest to our writing through the addition of; similes, alliteration, personification. Have a look at the links below if it's been a while since you heard these words!
https://www.bbc.co.uk/bitesize/topics/zfkk7ty/articles/zq4c7p3
https://www.bbc.co.uk/bitesize/topics/zfkk7ty/articles/zw9p8mn
We will be also be looking at newspaper articles. It would be great if you could help by introducing your child to suitable newspaper articles in print form so they can begin to appreciate what a newspaper looks and feels like.
https://www.theguardian.com/newswise/2019/jan/18/child-friendly-news
The above gives you plenty of ideas of where to find child friendly news. They may even come across the newsworthy selfie taking monkey!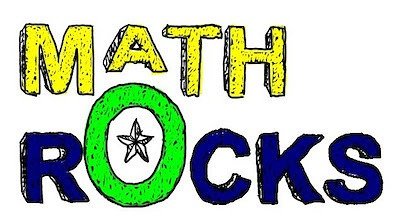 All children have missed schooling because of Covid 19 this. That is why we are asking you to support your child's learning in everyway possible. Maths can be included in pretty much everything you do! Below are ideas of how to make this easy and fun for you both.
https://www.bbc.co.uk/cbeebies/grownups/help-your-child-with-maths
https://www.bbc.co.uk/bitesize/topics/zsjqtfr/articles/z9w3g82
Each week Year 4 will be given 10 new words to learn. These are taught in class but the expectation is that they will take them home and use the look, cover write technique to prepare them for Fridays spelling test.
We recognise that for some children learning spellings can be more tricky. We teach the children many different techniques of learning where hopefully they will find one that suits them.
Below you will find a link to year 3 and 4 words that all children are expected to learn plus ideas of how best to support your budding speller.
https://cdn.oxfordowl.co.uk/2019/08/29/13/54/08/76f1443d-9b6d-4030-be0d-25fcfef01438/SpellingWordList_Y3-4.pdf
https://www.thoughtco.com/ways-to-practice-spelling-words-2086716
Mrs Clarke

Year 4 Teacher
Mr Morgan

Year 4 Teaching Assistant